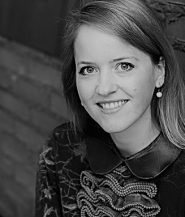 Ing. Mag. Dr. Katharina Fellnhofer
Founder and CEO (on leave)
As company director, Katharina Fellnhofer leads this management consulting firm. She started her business in 2010 and has to date developed and managed several ICT projects while lecturing or active at several universities across Europe. New Design University, Danube University Krems, St. Pölten School of Applied Sciences, University of Applied Sciences Salzburg, University of Liechtenstein, and the University of Bayreuth. As a member of several committees, Katharina is an advisor to policy-makers and the business community—for instance, she was a member of the Horizon 2020 Expert Group on assessing the investment potential of SMEs emerging from the SME Instrument. Katharina has been an Erwin-Schrödinger-Fellow from 2015 to 2017 with her habilitation project entitled "E-Ship-Stories Initiative for Entrepreneurship Education". Since July 2017 she is a Docent at Lappeenranta University of Technology in Finland. In 2018 she was a Visiting Scholar at the Weatherhead Center of International Affairs at the Harvard University. Since 2021 Katharina is fully committed as Marie-Curie-Fellow hosted by ETH Zurich and Harvard University with her project ROLLER-COASTER.
Katharina is registered as court-certified expert in Austria (91.01 Business Administration, Business Management/ Business Economics (in particular for grant funding) / 91.05 Business Consulting).
In addition to her research and entrepreneurial passion, Katharina enjoys running.